Ever found a solution equally fit for Industrial PC, Jump Station, and PLC?
BifrostConnect is a Danish Remote Access Solution designed to bridge the gap between IT and OT – Maximum security in a portable form factor that offers easy and frictionless access across all devices.
Remote Access as it should be
TRUSTED BY IT AND SERVICE TEAMS GLOBALLY



Interested in a solution where your costs align with the work delivered to your client?
As a Machine Builder, Industrial Remote Access is crucial for smooth, smart, and cost-effective commissioning, support, and maintenance.
Challenge
Yet, end customers restrict vendor access, only allowing it when strictly necessary, avoiding the challenges of managing third-party remote access tools that introduce potential vulnerabilities to their critical operations.
BifrostConnect:
With BifrostConnect, you can enable your customer to grant secure one-time access on demand. Reach specific equipment immediately without tapping into the customer's network while reducing setup, management, and upkeep for the IT department.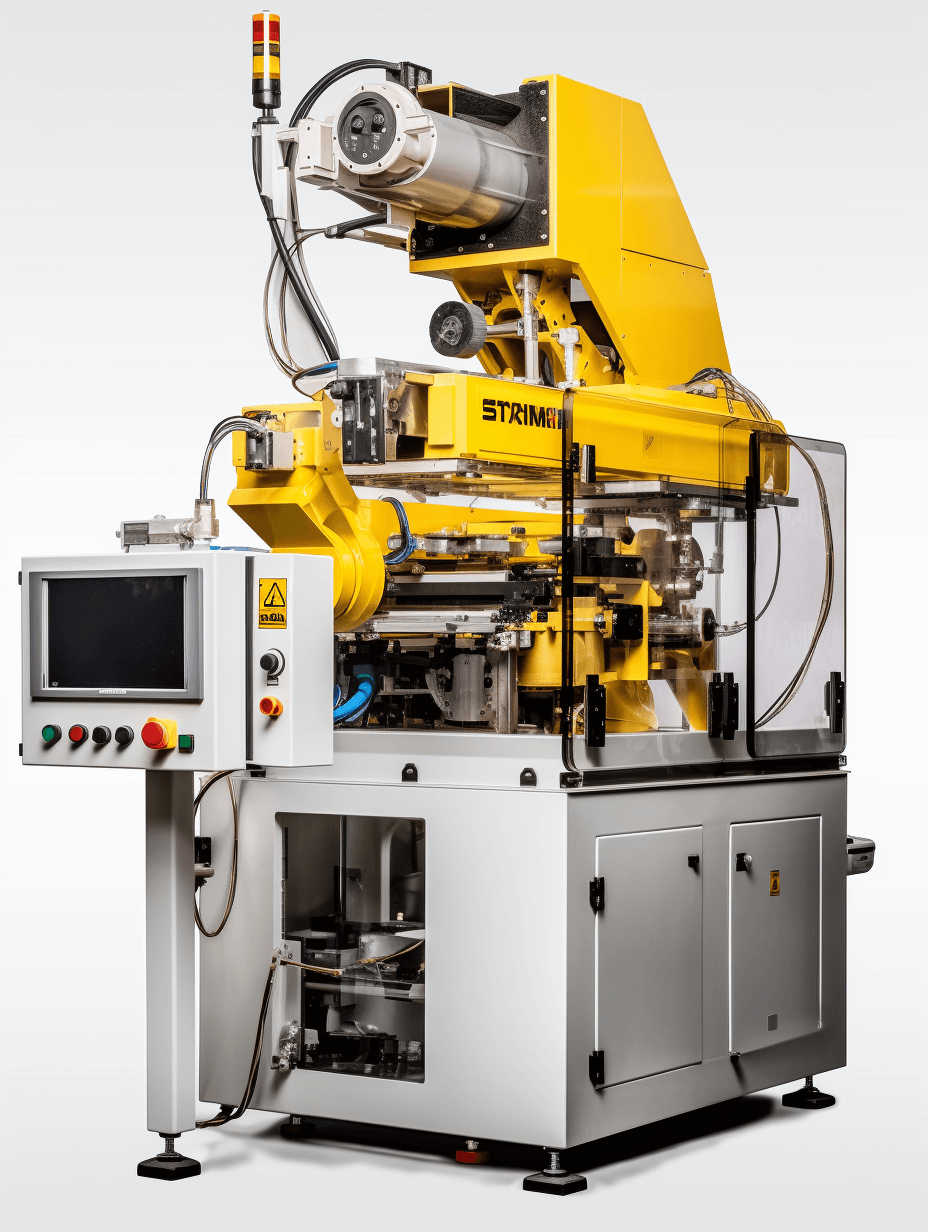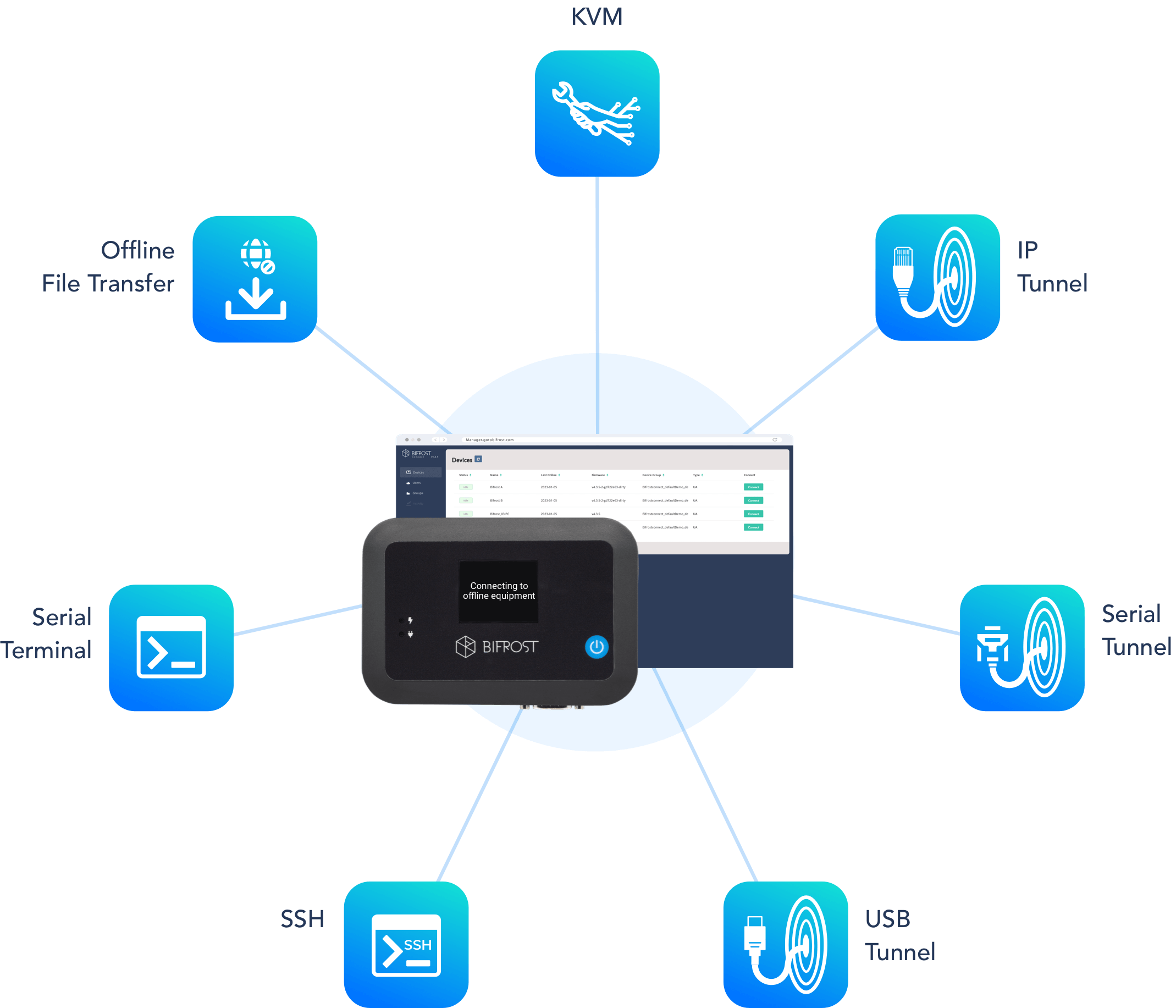 Secure
Portable Access
Across all devices
From consistent PLC programming to sporadic field service support, BifrostConnect provides versatile, secure remote access. Enjoy the freedom to switch your remote access hardware between different projects with a solution that scales as you grow.
Commissioning
Field Service
Support
Operations
Engineering Projects
Data Extraction
Endpoint Updates
Incident Response

"With this solution, we no longer need to have an expert on-site but can get help from experts anywhere in the world, which means we can use our resources more meaningfully while reducing travel costs simultaneously"
Kenneth Sverker Nilsson
Global Head of Retail Service Business Development

Improve your commissioning procedure
Control and configure new devices remotely out-of-the-box.



Enable technicians to program and configure PLCs remotely by using the software license on their local PCs.


Remote Access BIOS/UEFI of industrial computers.


Mount and deploy files from the internal memory of the Bifrost Unit.

Optimise your Mean Time to Respond and Recover
Remotely troubleshoot or reboot industrial computers and PLCs even when they are offline or on a private network.


Gain control without accessing the customers' network or exposing the endpoint to the internet.


Help your Field Service Engineers on-site by providing an instant lifeline to any specialist back home.

Raise client satisfaction
Avoid interrupting customers during support and maintenance scenarios.


Offer faster support and reduce the need for on-site visits.


Strengthen customer security by decreasing attack surfaces.

Minimize attack surfaces
Keep mission-critical equipment offline or isolated from the internet during remote access sessions.


Ensure that your customer's devices are only accessible on demand and that multi-factor authentication is required.


Avoid always-on Remote Access to systems on the customer's secure network.


Implement without installing any software on endpoints.

Optimize your business
Boost your specialist's productivity while juggling multiple tasks and clients.


Reduce time and money spent on travel activities.


Increase the value of your Service Level Agreements.

Deliver on your corporate social responsibility
Extend the life of customers' infrastructure by offering enhanced support to legacy equipment.


Minimize your carbon footprint associated with travel activities.


Eliminate unnecessary hardware for clients who don't permit built-in remote access beyond commissioning.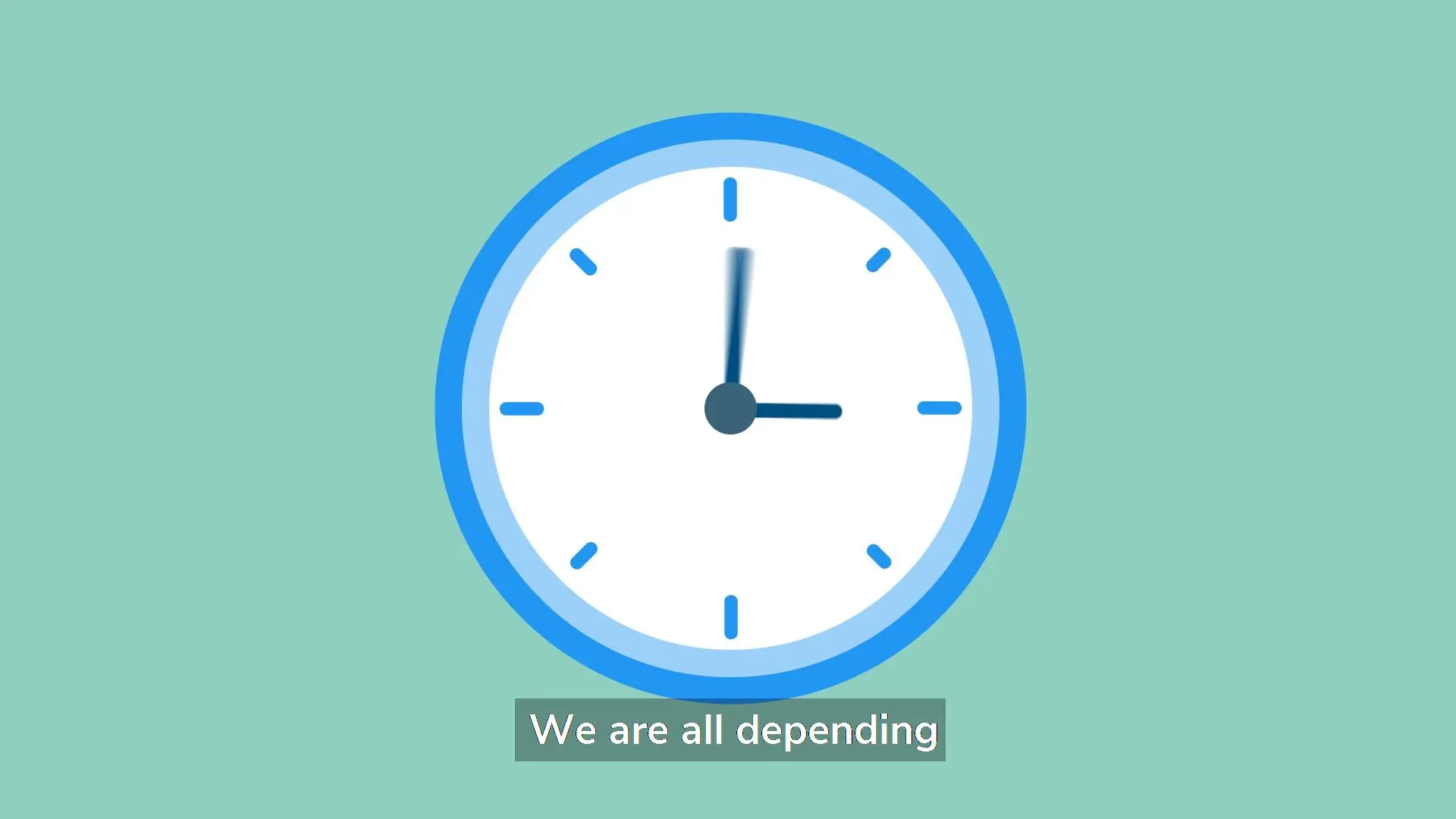 Discover How You Can Establish Zero Trust Access to Your Equipment
Get in touch with one of our experts today.