When you have

people on-site who authorize, validate, and terminate the remote access sessions.
One-time Access on demand
At Attended Access, we use Time-based One-Time Password (TOTP) technology that requires a physical press on the Bifrost Unit to generate a secure authorization code. This guarantees that only on-site personnel can authorize remote operators.
Step 1
Power on Bifrost Unit
Step 2
Connect to endpoint
Step 4
Provide TOTP to Remote Operator
Choose Attended Access for On-Demand Authentication
Empower your outsourcing partners or third-party vendors to support your critical network infrastructure and increase service levels in no time.
Your lifeline when problems strike
We've all been there, finishing an important task when disaster strikes – your IT equipment is failing. After raising a ticket, you finally get a call from the vendor's Service & Support department. But as you follow the phone instructions, they hardly match the chaos you're facing, and the foreign accent doesn't make it any easier. The clock is ticking; if only it were possible to use a remote access solution.

With Attended Access, you can stop acting the role of both the eyes and hands of a remote support technician. Now, you're in control, deciding when a technician receives one-time remote access to your equipment - including those out of reach to conventional solutions. Just plug in a Bifrost, sit back, and observe as the best-suited technician takes the helm, swiftly resolving the issue.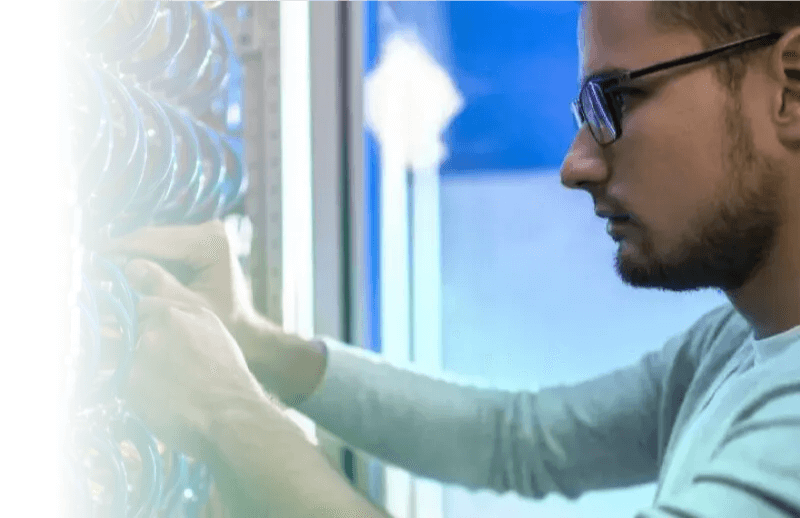 You control who
Place your trusted IT supporter in front of your issue – instantly

You control when
Establish and terminate secure sessions on-demand with just a click of a button

You control what
Provide Plug and Play access to your devices without any installation or configuration
No, you no longer need to travel on-site
For external support teams, security policies create a lot of friction. Ever requested VPN or software-based remote access to resolve a system breakdown? If even allowed, the process slows you down and compromise IT-security.

Attended Access eliminates friction without compromising security. By enabling the on-site staff to grant secure one-time access on demand, you can get in front of the problem instantly without accessing the company's network or exposing the faulty equipment to the internet. Now you're freed up to focus on what really matters: solving the issue.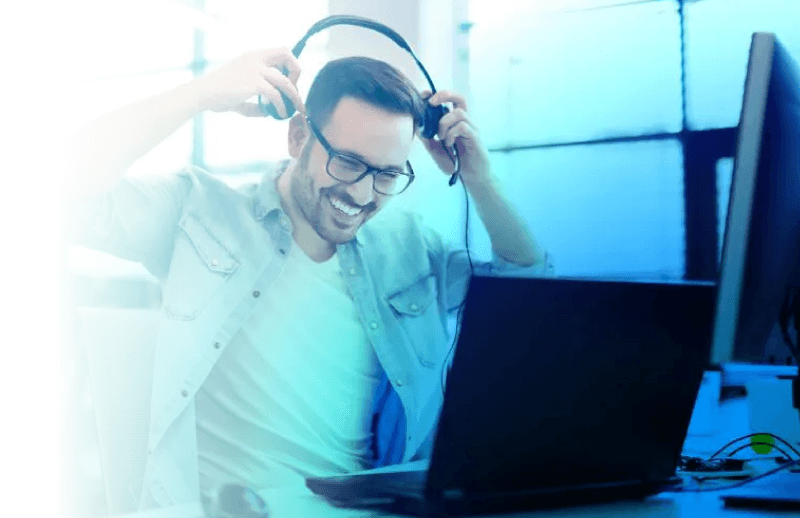 Reach beyond software
Access equipment that supports KVM, IP or Serial communication

Reach beyond OS
Take control of offline equipment even during restart and BIOS/UEFI

Reach beyond config
Set-up and configure new devices from the moment unbox it for the first time
The safest choice is Offline…
As your company expands, so do cyber threats. The number of devices connected to the web grows, partners and vendors frequently request new remote access solutions, and when faced with tight deadlines, your team might bypass established security protocols.
With Attended Access, you can mitigate these risks by detaching remote access from your corporate network. Grant temporary access through a dedicated 4G connection and watch problems get resolved without putting your equipment online.
You'll save valuable time while raising security and convenience across your organization.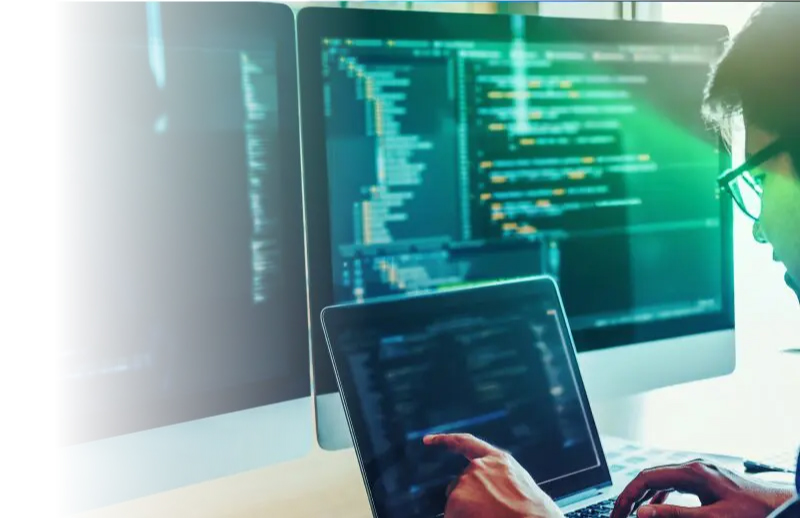 Protect your network
Isolate your closed network from VPN and Remote Access applications

Protect your devices
Establish secure Remote Access without software installations or internet exposure

Protect your users
Ensure data privacy with transitory end-to-end encrypted sessions
Expand the reach of your IT professionals
Scaling organizations is a tough job for modern leaders. Either you're juggling with the constant lack of qualified talent or trying to solve the eternal budget puzzle. Sending support personnel on the road does not align with efficiency targets, CO2 quotes or the bottom line.

With Attended Access, you can reduce the need for on-site travel while increasing your valued expert's freedom to solve their tasks from the comfort of their chair. You'll expand your company's market reach while saving valuable resources and prolonging the life of the technology across the organization.

The result? Satisfied customers, happy employees, and healthy profits.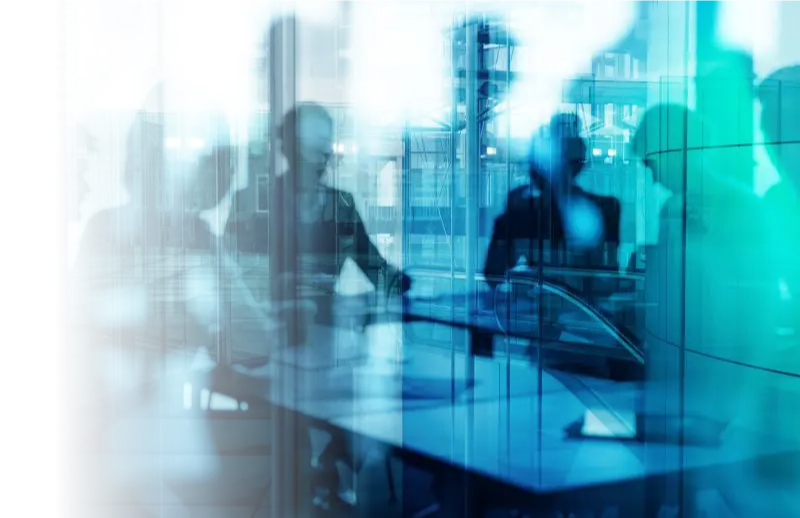 Optimize customer satisfaction
Reduce Mean Time to Repair ratios on jobs that usually requires on-site support

Optimize efficiency
Introduce an easy tool that requires minimal training and scales across the organization

Optimize resources
Improve environmental impact while saving time and money on on-site travel
Time-based One-Time Password
Authorize remote access to an internal or external technician with a click on your Bifrost Unit. Simply share the TOTP from the display and let the technician work until the job is done or you decide to terminate the session.


Touch-Screen Emulation
Choose how you like to operate the mouse on your device. Seamless toggle between a regular cursor or touch screen emulation for situations where you control touch screen interfaces or want to minimize the latency impact.
Shortcuts
Execute universal or OS specific keyboard shortcuts on your devices remotely. Maintain your efficiency and on-site workflows by easily choosing your preferred keystrokes from a list of the most common shortcuts.
Terminal Sessions
Establish Terminal sessions whenever you need a remote console for command line-based operations. Control, configure and troubleshoot everything from network equipment to industrial applications and IoT devices.
Bluetooth Connectivity
Establish Bluetooth connection and emulate keyboard and mouse wirelessly between your equipment and the Bifrost Unit. Great for mobiles and tablets where the port doesn't support other functions while providing screen output.
Multiple Video Inputs
Work on two devices simultaneously without leaving your live session. Connect your equipment via USB-C and HDMI to switch between your desired screen with a quick flick of a button.
We know you love a good specsheet
Case size
L-124mm W-87mm H-27mm
Weight
250 g
LCD Display
2" TFT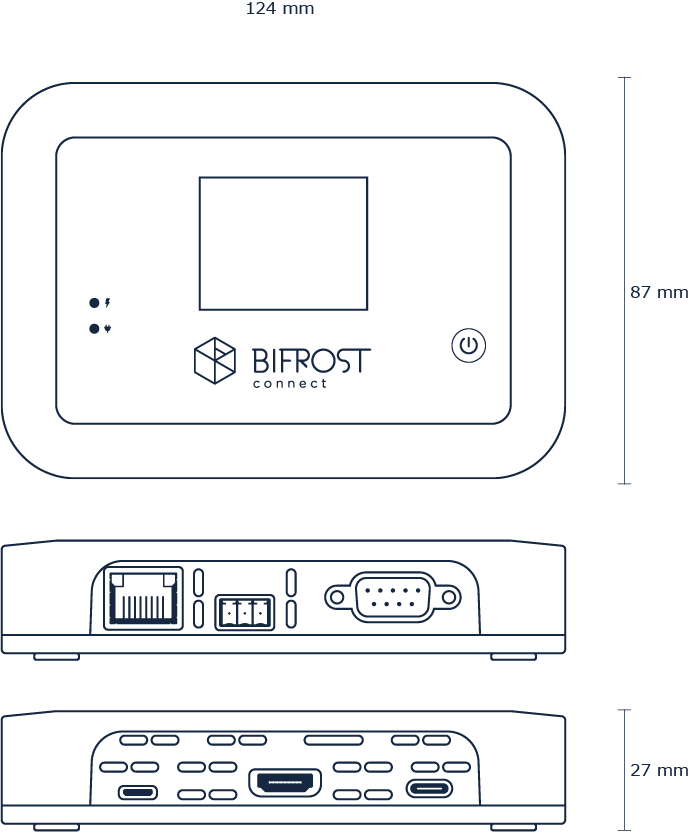 Data channel
Encrypted WebRTC via MQTT
OS
Industrial Linux with OTA updates
Humidity and temperature
Max. 85% non-condensing relative humidity
41 ̊-104 ̊F (5 ̊-40 ̊C)
Connectivity
Built-in LAN, WIFI, LTE (3G and 4G)
USB-C
Video input, keyboard/mouse output and charging
Bluetooth 4.0
Keyboard/mouse input
Micro-USB
Keyboard/mouse output and charging
Ethernet RJ45
Network (POE) and charging
RS232
Terminal session
SPDT
Power relay
HDMI
Video input up to 1080p @60Hz
SIM tray
Nano-SIM
Type
Industrial RRC1120 (1S1P)
Power
3.70V / 2,000mAh / 7.4Wh,
<2 hours battery operating time