KVM Access
Beyond Remote Desktop
Gain physical control and process data On-Premise with Bifrost KVM Access – Secure and reliable Remote Access to your Critical Infrastructure

without exposing any endpoints to the Internet.
Remote Access as it should be
In the past, Remote Access Software and VPN connections were the go-to solutions for Remote Access to both IT and OT equipment. They were considered secure and sufficient for accessing devices in isolated networks. However, times have changed.
With the increasing threat of cybercrime and the fusion of IT and OT, these tools are no longer suitable for secure Remote Access to critical infrastructure equipment. They lack the necessary security measures to protect against advanced threats and cannot reach specialized devices in offline scenarios or before the operating system is successfully booted. This creates significant vulnerabilities in critical systems and jeopardizes business continuity.
Imagine if you could establish remote access to air-gapped equipment without exposing it to the internet and ensuring no data leaves your network perimeter.
Eliminate attack surfaces and ensure Business Continuity
Grant Endpoint Access
Connect Users to specific endpoints without VPN or network connection.
Keep Endpoints Air-gapped
Ensure that operations are processed locally and data never leaves the perimeter.
Boost User Experience
Provide easy access without extensive setup, configuration, or expert knowledge.
Support GPC Devices
Get secure access to General-purpose Computing Devices regardless of device type.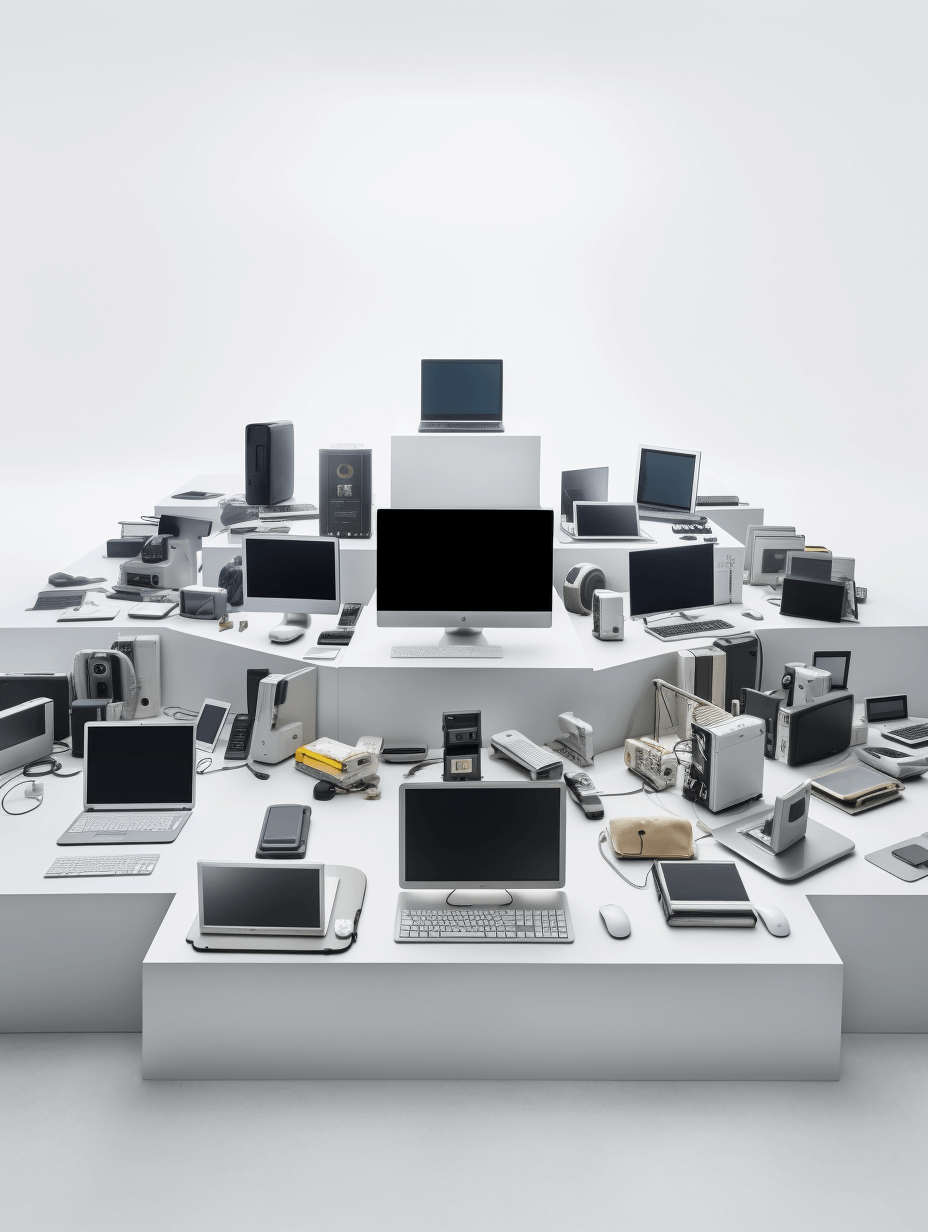 Reach All Your GPC Devices
Say goodbye to complicated remote access solutions. With BifrostConnect KVM Access, providing Remote Access to authorized IT specialists has never been easier. Simply connect the Bifrost Unit to your General-purpose Computing Device and watch as remote operators control your equipment as if they were in front of it.
KVM Access behaves like a second screen, keyboard, and mouse, providing instant and secure access to your IT equipment. There's no need for software installations, and
once authenticated, your equipment is virtually teleported into your trusted specialists' hands within seconds.

Get instant hands-on:
Computers & Servers
Industrial PCs
Mobile & Tablets
No training necessary. Just connect the Bifrost Unit to the device and let the remote specialist fix the problem.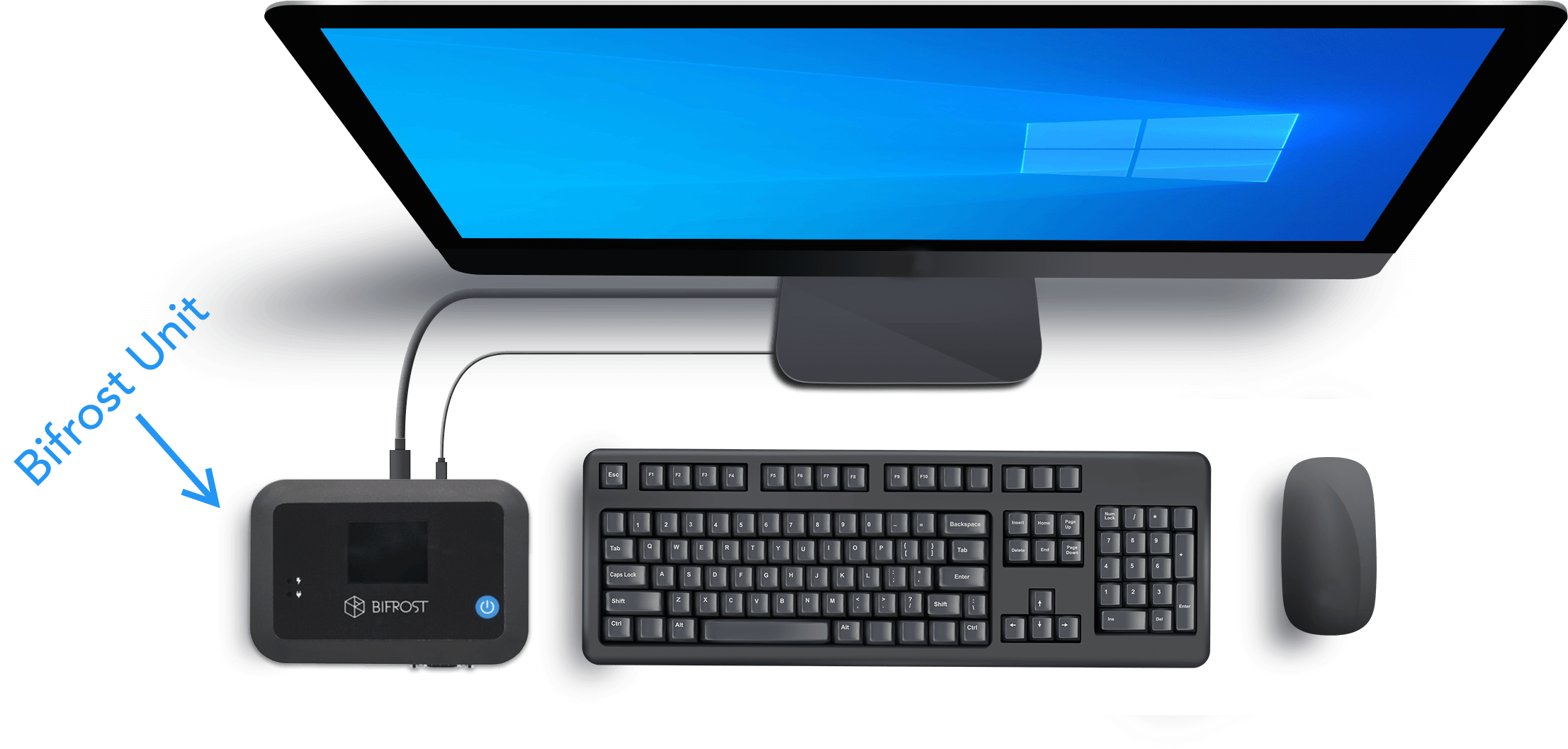 Action:
Prepare the endpoint for Remote Access by connecting the device to the Bifrost Unit.
Result:
The endpoint recognizes the Bifrost Unit as a keyboard, external screen, and mouse.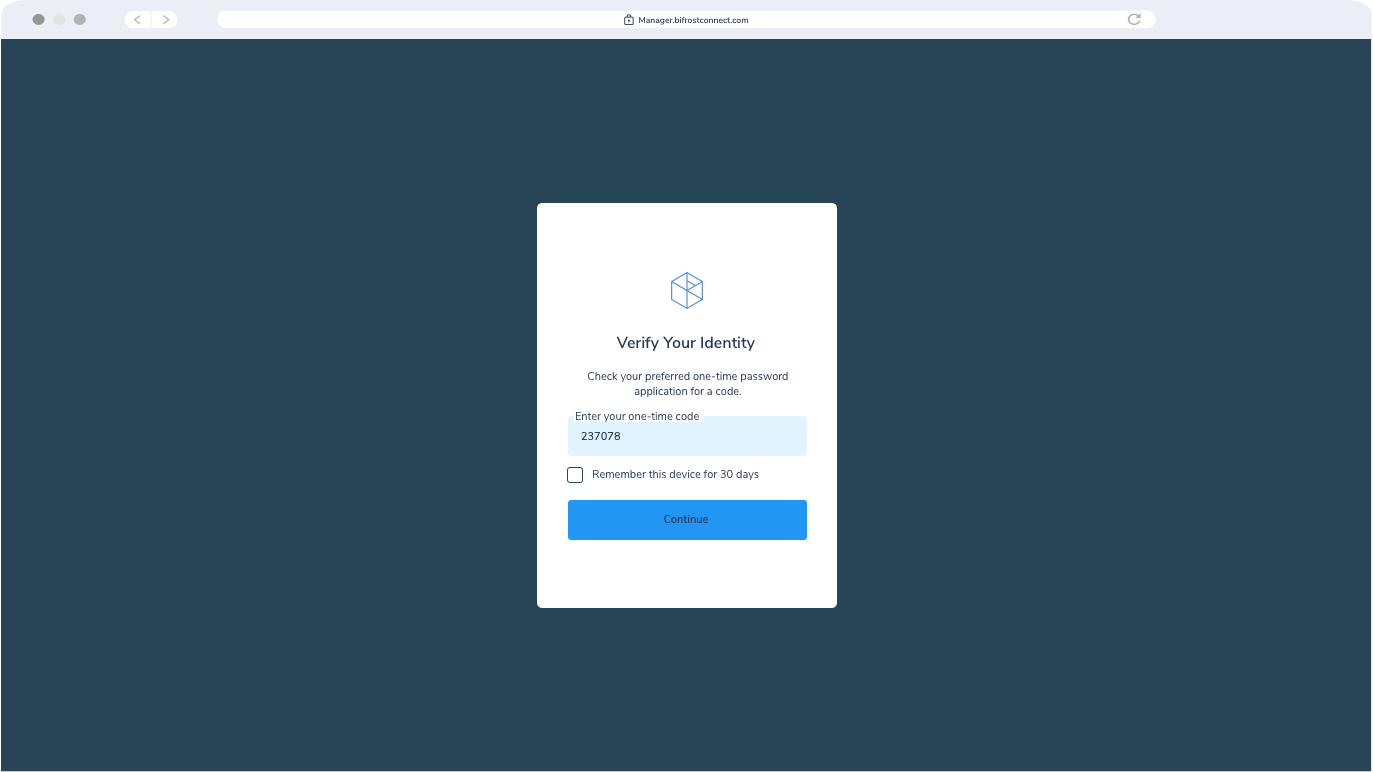 Action:
Authenticate via Multi-Factor Authentication ("MFA").
Result:
The Authenticator service validates the Operator's right to enter the Interface or Manager and the Operator's right to access the specific Bifrost Unit.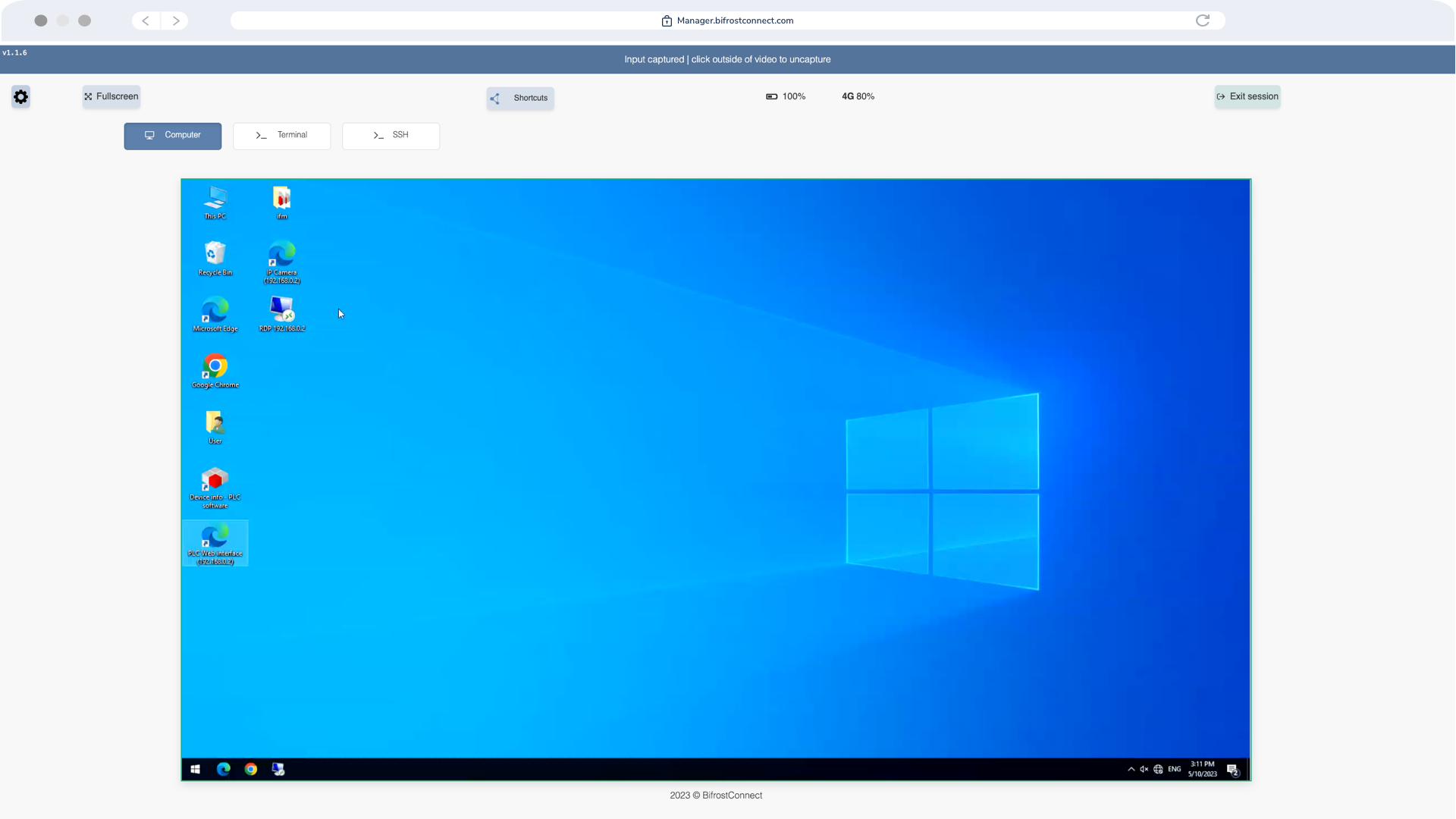 Action:
Control the endpoint with on-site capabilities and user rights.
Result:
The Bridge service establishes an end-to-end encrypted session between the Unit and the Interface.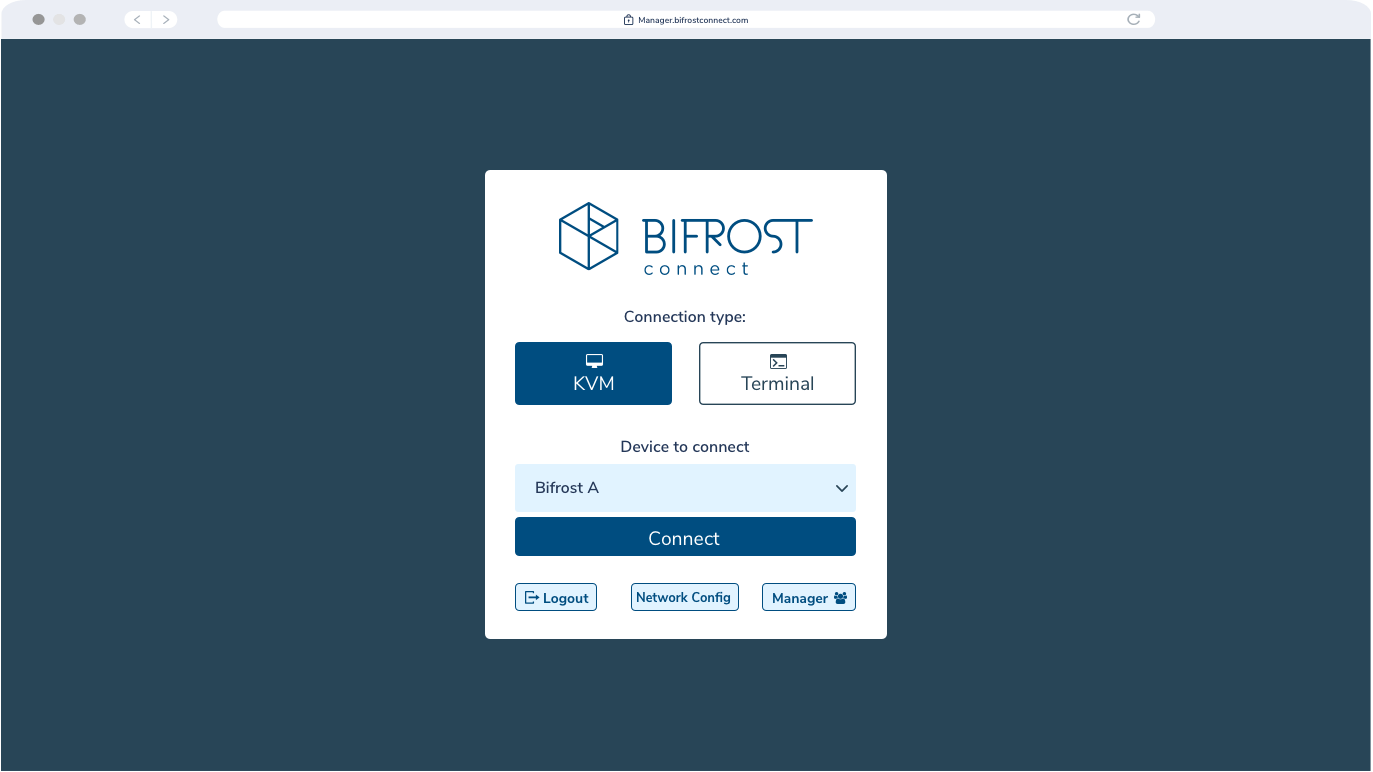 User:
On-site Staff or Remote Operator
Action:
Terminate the session upon completion. Optional: Disconnect the Bifrost Unit.
Result:
If the Operator wishes to reconnect, a new session with valid authentication is required.
When is KVM Access the perfect match?
If you want to gain physical control of the endpoint and process data onpremise, this solution is for you.
Commissioning
Set up and configure new devices out-of-the-box. No matter the location, BifrostConnects enables you to remote control your new equipment from the moment you turn it on for the first time.
Support & Maintenance
Support and maintain your devices with minimal friction for your end-user. Boost your response times and "Mean Time to Repair" ratios by providing instant hands-on capabilities for IT professionals.
Field Service Support
Carry the assistance in your pocket. Provide on-site technicians with an instant lifeline to any specialist back home.
Incident Response
Get in front of the infected offline equipment immediately and establish a secure environment where you can analyze, respond, and recover from the incident.
With BifrostConnect KVM Access, you can get in front of the problem instantly without accessing the company's network or exposing the endpoint to the internet. Our solution provides secure remote access to your air-gapped environment without compromising your security perimeter.
BifrostConnect isolates endpoints from the internet, making them invisible to unauthorized access while ensuring no data leaves your network perimeter. This minimizes attack surfaces and reduces the risk of cyber attacks.
A Unified Remote Access Platform
Together as a suite, the BifrostConnect Solution gives you unmatched flexibility in tailoring your Zero Trust Access and scaling up your existing setup.