When you are

authorized to access the equipment remotely and/or when there is no on-site staff to establish the connection.
Secure Access. Round-the-Clock.
Experience seamless Unattended Access through the BifrostConnect Manager, utilizing default Multi-factor authentication and a mobile app for user identity verification—no on-site personnel required.
Step 1
Power on Bifrost Unit
Step 2
Connect to endpoint
Step 3
Authenticate with MFA
Opt for Unattended Access for continuous, secure authentication
Utilize Unattended Access to establish a secure, continuous connection, empowering your specialists to deliver seamless remote support without dependence on on-site personnel.
Yes, it's possible to remotely access offline equipment
Security policies increasingly prohibit online connectivity for operational technology to protect mission-critical equipment. But when disaster strikes at locations with no technical staff on-premises, troubleshooting or rebooting the system cannot be executed remotely. Your only option is to pack your bags and travel on-site. Or is it?

Unattended Access enables you to access your offline equipment remotely without relying on on-site personnel. Get instant hands on the faulty equipment and identify the core of the incident by analyzing the logfiles or entering the BIOS. If ever in doubt – try rebooting the system from the comfort of your chair.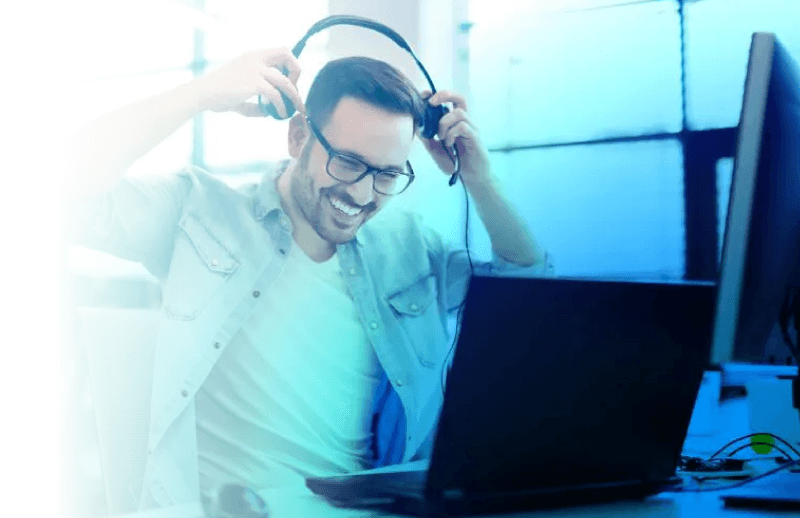 Reach beyond software
Access equipment that supports KVM, IP, Serial or SSH connections

Reach beyond OS
Take control of offline equipment even during restart and inside the BIOS/UEFI

Reach beyond config
Set-up and configure new devices from the moment you unbox it for the first time
Secure your IT/OT infrastructure
For IT security teams, human error is the ultimate foe. The perfect infrastructure is only as strong as its weakest link and when mission-critical technology fails, sending people on-site often introduces the conditions for the perfect storm. Suddenly offline equipment gets connected to the internet or unauthorized devices finds their way onto the company network – what should have been a temporary quick fix ends up as invisible rouge backdoors.

With Unattended Access, you can reduce the need for on-site visits by providing secure access to specific equipment without installing any software or entering the company network. Stay in control of User Rights and eliminate the need for rouge solutions in your infrastructure.

The results? Increased security and faster recovery times across your organization.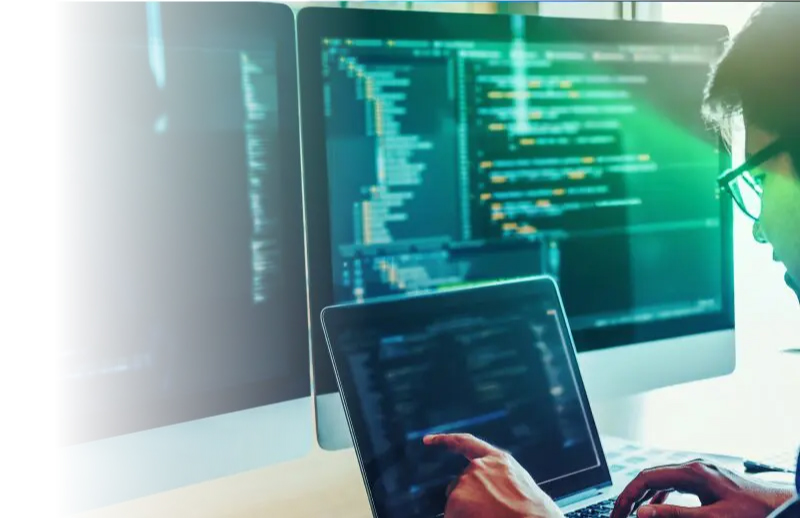 Protect your network
Isolate your closed network from VPN and Remote Access applications

Protect your devices
Establish secure Remote Access without software installations or internet exposure

Protect your users
Ensure data privacy with transitory end-to-end encrypted sessions
Expand the reach of your IT professionals
Scaling organizations is a tough job for modern leaders. Either you're juggling with the constant lack of qualified talent or trying to solve the eternal budget puzzle. Sending support personnel on the road does not align with efficiency targets, CO2 quotes or the bottom-line.

With Unattended Access, you can reduce the need for on-site travel while increasing your valued expert's freedom to solve their tasks from the comfort of their chair. You'll expand your company's market reach while saving valuable resources and prolonging the life of the technology across the organization.

The result? Satisfied customers, happy employees, and healthy profits.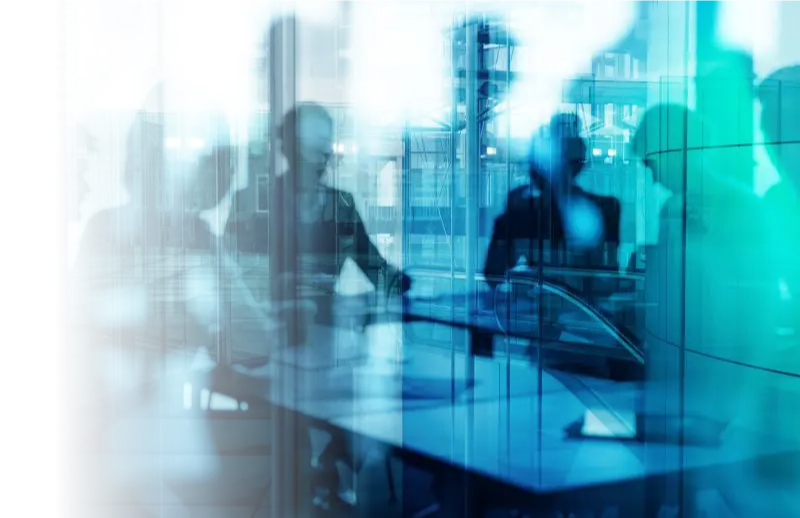 Optimize customer satisfaction
Reduce Mean Time to Repair ratios on jobs that usually requires on-site support

Optimize efficiency
Introduce an easy tool that requires minimal training and scales across the organization

Optimize resources
Improve environmental impact while saving time and money on on-site travel
If you want to gain physical control of the endpoint and process data onpremise, this solution is for you.
Manager
Manage your organizations BifrostConnect devices with role-based access and, maintain control by defining User Rights, Access Roles, and Features enabled on your individual Bifrost Units. Connect directly to Unattended Units from the Manager.
USB Disk Emulation
Use the USB Disk Emulation feature to take advantage of the built-in storage in the BifrostConnect Unattended device and enable the remote computer to boot from an OS image or any other USB boot function you like, to fully reestablish, troubleshoot or reinstall the Operating System from scratch if all else fails.
Shortcuts
Execute universal or OS specific keyboard shortcuts on your devices remotely. Maintain your efficiency and on-site workflows by easily choosing your preferred keystrokes from a list of the most common shortcuts.
Terminal Sessions
Establish Terminal/SSH sessions whenever you need a remote console for command line-based operations. Control, configure and troubleshoot everything from network equipment to industrial applications and IoT devices.
MFA or SAML
Access your fleet of Unattended Units by logging into your Manager through two-factor authentication or by connecting your enterprise solution to your organization's own IAM solution through SAML intergration.
Relay Toggle
Activate a physical button on your device from remote. Connect the SPDT output on the Bifrost Unit to your equipment and activate physical functions like power cycling that used to require on-site presence.
We know you love a good specsheet
Case size
L-124mm W-87mm H-27mm
Weight
250 g
LCD Display
2" TFT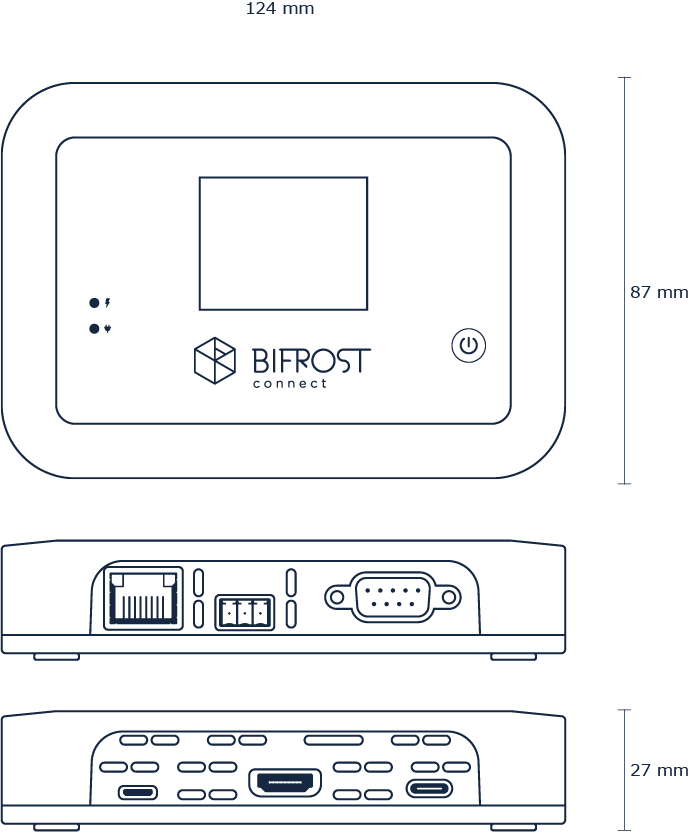 Data channel
Encrypted WebRTC via MQTT
OS
Industrial Linux with OTA updates
Humidity and temperature
Max. 85% non-condensing relative humidity
41 ̊-104 ̊F (5 ̊-40 ̊C)
Connectivity
Built-in LAN, WIFI, LTE (3G and 4G)
USB-C
Video input, keyboard/mouse output and charging
Bluetooth 4.0
Keyboard/mouse input
Micro-USB
Keyboard/mouse output and charging
Ethernet RJ45
Network (POE) and charging
RS232
Terminal session
SPDT
Power relay
HDMI
Video input up to 1080p @60Hz
SIM tray
Nano-SIM
Type
Industrial RRC1120 (1S1P)
Power
3.70V / 2,000mAh / 7.4Wh,
<2 hours battery operating time
Discover How You Can Establish Zero Trust Access to Your Equipment
Get in touch with one of our experts today.