How to take critical OT infrastructure offline while boosting remote access capabilities through air-gapped IP communication
Remote access as it should be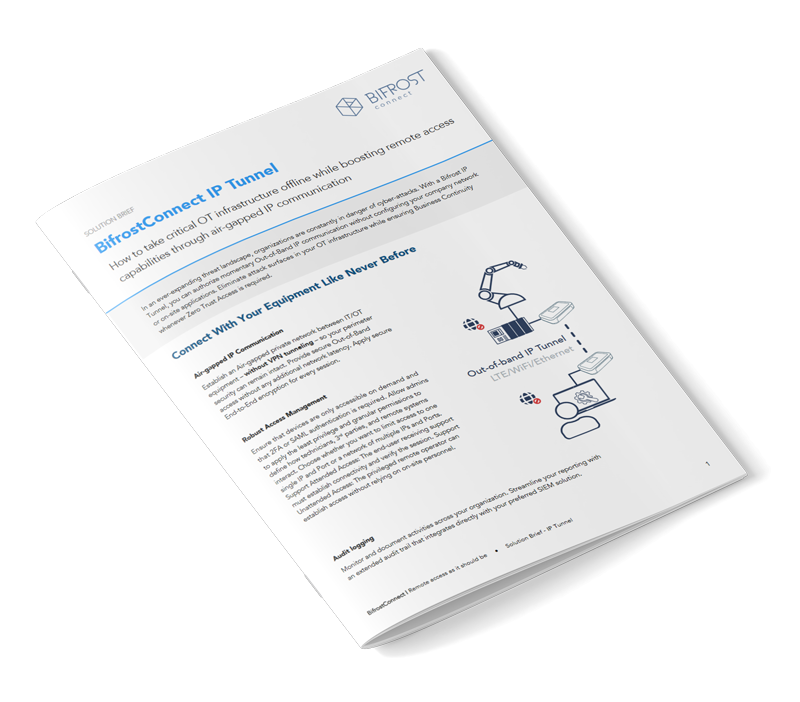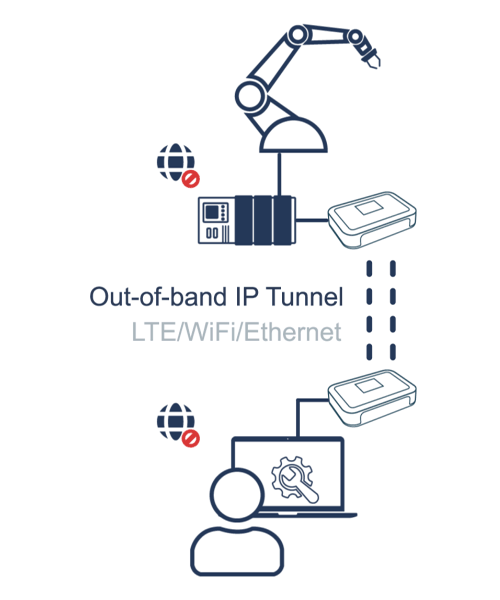 Connect With Your Equipment Like Never Before
In an ever-expanding threat landscape, organizations are constantly in danger of cyber-attacks.
With a Bifrost IP Tunnel, you can authorize momentary Out-of-Band IP communication without configuring your company network or on-site applications. Eliminate attack surfaces in your OT infrastructure while ensuring Business Continuity whenever Zero Trust Access is required.
Discover How You Can Establish Zero Trust Access to Your Equipment
Get in touch with one of our experts today.